Welcome to the home of the Illinois Dunesland Garden Club
Ever wondered what goes on at a garden club meeting? Stop in (online!) to find out.. Please click on underlined phrases to follow links throughout this website for more information. Often you will find links with directions or more information about the speakers, topics and events themselves.
Illinois Dunesland Garden Club is for gardeners in Northeastern Illinois and Southeastern Wisconsin. We are a well-established garden club; we have been meeting since 1937. Our club has gardeners, recent and experienced. We are always looking for new and interested gardeners—you don't have to be a master gardener to be included! We have nearly ninety members and are growing each year.
---
All meetings have been cancelled, a newsletter will be emailed in its place

by meeting date

.
Virtual events and activities will be offered in the meantime. See EVENTS and Facebook.
We will

eventually

meet monthly at the Zion Benton Public Library (unless otherwise noted); except in the summer when we have tours, activities, workshops and classes.
---
We like to share our knowledge, as well as introduce new ideas and techniques through meetings and programs. You can share your knowledge and benefit from the experiences of others. Included in our members are master gardeners, some horticulturists, a master herbalist, and a certified daylily judge, as well as many members with years of practical knowledge.
We welcome all levels of gardeners; all you need is an interest in learning more. We also have a Facebook page for other ideas, information sharing, and to allow our fellow gardeners to post pictures of their gardens and outdoor adventures. Check it out at @IllinoisDuneslandGardenClub. And we have just started an Instagram page which we will be sharing fun gardening photos in 2021!
---
Where to begin? At the end? Yes, it's finally the end of the old year that brought us so much turmoil and turned our lives upside down. So let's happily wave good-bye to 2020 and look forward expectantly to 2021. Let us begin anew.

---
---
While we are not able to physically attend this year's 2020 Garden Tours, we thought we would take this opportunity to share with you a new, and easy to enjoy way to visit some of the gardens that we all love to visit. This is the page will host many VIRTUAL tours, so that even though we cannot walk side by side through these gardens, we are all able to share in the beauty and bounty that the partnership between nature and gardeners.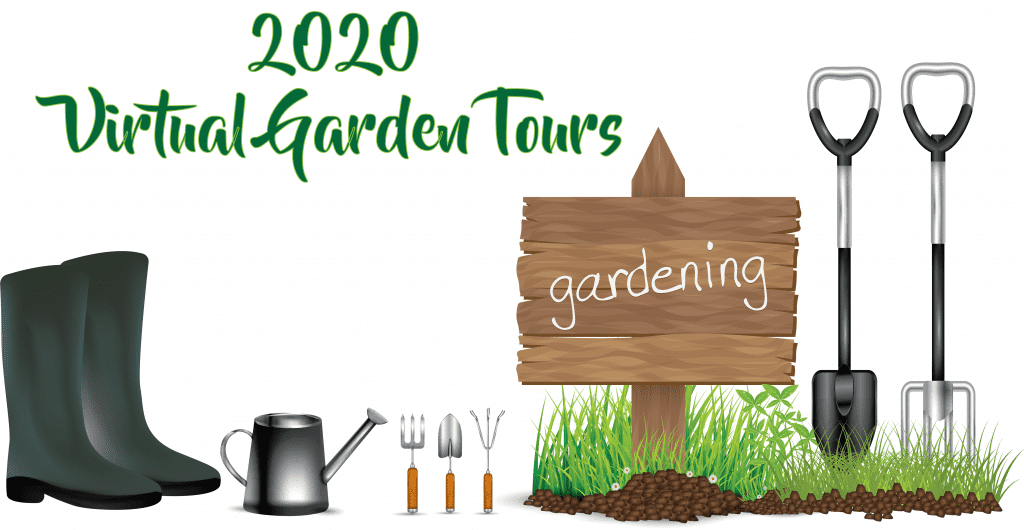 ---
Interested in seeing what other gardeners do? Want to learn to make concrete garden art? Be part of our butterfly sanctuary program? Try organic gardening? Want to learn more about the environment? Birds? Do some day trips? What about photography? We are planning these things and more.
Meeting dates and programs are listed below. Guests are welcome. Feel free to join us any time throughout the year. Please call or email for more information—you can contact us through the Contact link at the top of the page.
To find out more about upcoming activities, please click on the Events link at the top of the page. That is where you can find details on each workshop, tour, and other activities for the rest of the year. A more detailed listing of the monthly meetings (once they restart up again) can be found on the Meetings link.
---
Completed Months
---
---

Make sure to share your wishes with our members celebrating this month!
---