EARLY MARCH
Start annual, perennial and herb seeds indoors (wait until mid-March if you live in Northern Wisconsin).  Start with coleus, dusty miller, nicotiana, dianthus, melampodium, snapdragons and verbenas.
Plant begonia tubers, cannas, dahlias and caladiums indoors to give them a head start.  (Wait a few weeks if using a heating pad,) They will bloom earlier in your outdoor garden.
Remove mulch from spring flowering bulbs that are actively growing.  If temperatures fall below 25° F, replace the mulch over the bulbs.
As houseplants show growth with the increasing light conditions, increase water and plant fertilizer.
Keep bird feeders stocked for migrating birds flying north.
Stir or turn your compost pile.
Check the base of your trees for rabbit and vole damage.
Prune tree before they leaf out and remove damaged branches.  Complete pruning on oak trees now to help reduce the risk of oak wilt. Birch, walnut and maples can be pruned in late winter. The running sap does not hurt the tree; it just makes the job messy.
Prune out black knot cankers, or swollen areas, on the branches of flowering almonds, ornamental and edible plums, and cherries. These swollen areas eventually release spores that turn into black knots on the trees.
Find and remove egg masses from Eastern tent caterpillars and gypsy and tussock moths. Eastern tent caterpillar egg masses look like small, shiny blobs of mud on the stems. Gypsy and tussock moth egg masses are hairy and found on tree trunks and branches.
MID-MARCH
Start vegetable seeds indoors such as broccoli, celery, early cabbage, eggplant, cauliflower, peppers, head lettuce, leeks and parsley.
Start annual seeds indoors such as alyssum, moss rose (Portulaca) and salvia.
Plant or repot geraniums that were stored in a cool, dark location for the winter. Cut back 4 to 6 inches above the container and water thoroughly.
Roses:  Keep mulch, shelters and rose cones in place until weather begins to consistently hover near freezing.  Vent rose cones on warm or sunny days.  Close vents when temperatures drop.  The goal is to keep the roses cool and dormant.
Prune out and destroy fine, twiggy, broom-like growth on honeysuckle shrubs (Lonicera) to reduce leaf-folding aphids.
Apply Dormant Oil  on mugo pine and fruit and ornamental trees where needed for insect and disease control.  Wait to spray until temperatures reach 40º F for 24 hours.
Prune back Russian sage (Perovskia) and butterfly bush (Buddleja) to 4 to 6 inches above the soil.
Remove dead foliage on lamb's ear (Stachys) or the matted down, old leaves will rot.
LATE MARCH
Prune summer and fall blooming shrubs now. For spring blooming shrubs such as lilacs, forsythia, bridal wreath spirea and others, wait to prune until after they are done blooming because they already have set flower buds for this spring.
Clean up winter debris and remove dead foliage and stems from all annuals, vegetables and perennials. Sanitation is the best defense against pest problems.  Take care not to damage new leaves of early emerging perennials.
Rinse away salt accumulations on sidewalks and driveways.
Plant bare root roses now, choosing roses that are dormant and have firm canes.
Keep amaryllis in a sunny window and continue watering and feeding.
Prune grapes.
Create new asparagus beds if the soil can be worked.  Fertilize established beds.
Prune clematis such as "Nelly Moser" (shown below), "Henry" and "The President", after flowering as they bloom on old wood and new growth. Prune dead and weak stems back to a healthy stem or ground level now before growth begins.  Prune the remaining stems back to a pair of strong buds.
Prune clematis vines that bloom on new growth only now before growth begins.  Remove dead stems back to ground level.  Cut the remaining stems back to 6 to 12 inches.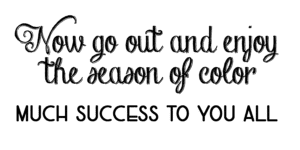 Sources:
Minnich, Jerry. The Wisconsin Garden Guide – The Complete Guide to Vegetables, Flowers, Herbs, Fruit, & Nuts, Lawn & Landscaping, Indoor Gardening. 3rd ed. Madison: Prairie Oak, 1995. Print.
Myers, Melinda. Month by Month Gardening in Wisconsin: What to Do Each Month to Have a Beautiful Garden All Year. Franklin: Cool Springs, 2006. Print.