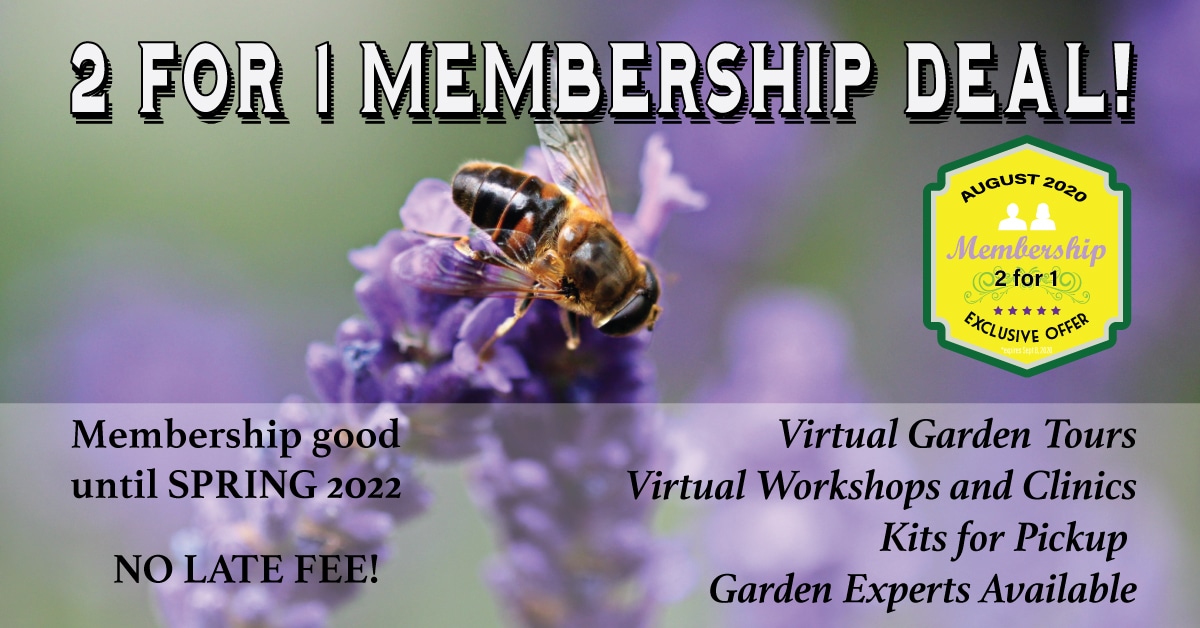 JOIN US WITH THIS UNPRECEDENTED OFFER! 2 for 1 DEAL!
Sign up during this period and pay your dues for this year.
You will automatically have your membership extended to the spring of 2022 at no cost!
One year's membership (2 for 1 right now) is only $15!
We have waived the late fee this month.
Even though the club isn't having formal meetings and programs at this time, you will find so much to interest you online:
Virtual garden tours (narrated by the gardeners!)
Workshops and clinics lined up on line, too. You'll be able to access directions to follow at your leisure.
Kits ready for you to pick up to use at home, along side the workshops and clinics.
Experts ready to answer questions you may have — it's like a virtual visit to a garden specialist!
And more in the works… all included with your membership!
From now until Sept 8, Illinois Dunesland Garden Club is offering a 2 for 1 membership deal.
Please contact us at info@duneslandgardenclub.com to obtain an application and where to send it. We'll get right back to you so you don't miss this opportunity.
Don't forget to follow us on Facebook to stay updated with all of our latest news!