Fall is fast approaching, and time is growing shorter. Let's hang out at our first meeting of the year.
Click for more info about Hawthorn Hallow Nature Sanctuary and Arboretum:—–> https://hawthornhollow.org/trails-map/ It is a nature center and arboretum that also has three historic buildings to explore and many trails of varying distances. A map of the facility with highlighted meeting points is included at the bottom of this page.
We will have a quick "welcome back" meeting and then anyone who chooses may socialize in this beautiful outdoor setting. Hawthorn Hollow has offered the use of their Indoor Nature Center with restroom facilities for our group to gather initially.
---
When:
Tuesday, October 12 at 1pm
Meet at NATURE CENTER Parking available in nearby parking lot.
Note: Food and beverage is prohibited on the grounds
Questions:
April Meyers – growto@comcast.net 224-627-2948 (cellphone)
Beth Dermody – wbdermody@comcast.net 224-280-8549 (cellphone)

NOTE: This is mainly an outdoor facility, so we can walk and socialize outside without a mask. But for the health and safety of others, it is suggested that you wear a mask when indoors or social distancing is not possible. We are not requiring attendees to be vaccinated for Covid-19, so attendance is at your own risk. Please do not attend IF you are feeling ill, have been exposed to the virus or are exhibiting symptoms.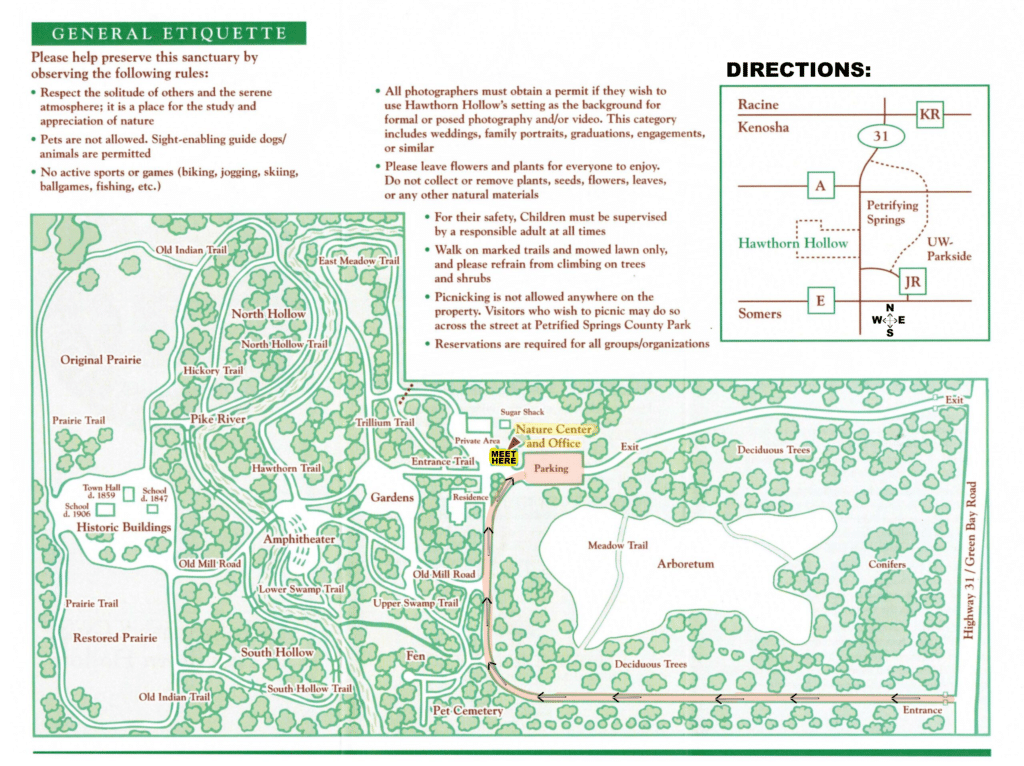 By attending, you are acknowledging that an inherent risk of exposure to COVID-19 exists in any public place where people are present. By attending the Hawthorn Hollow Nature Center meeting or any related club event, you and any guests voluntarily assume all risks related to exposure to COVID-19 and agree not to hold Illinois Dunesland Garden Club; or any of their affiliates, directors, officers, employees, agents, contractors, or volunteers liable for any illness or injury.