Cranberry Nut Bread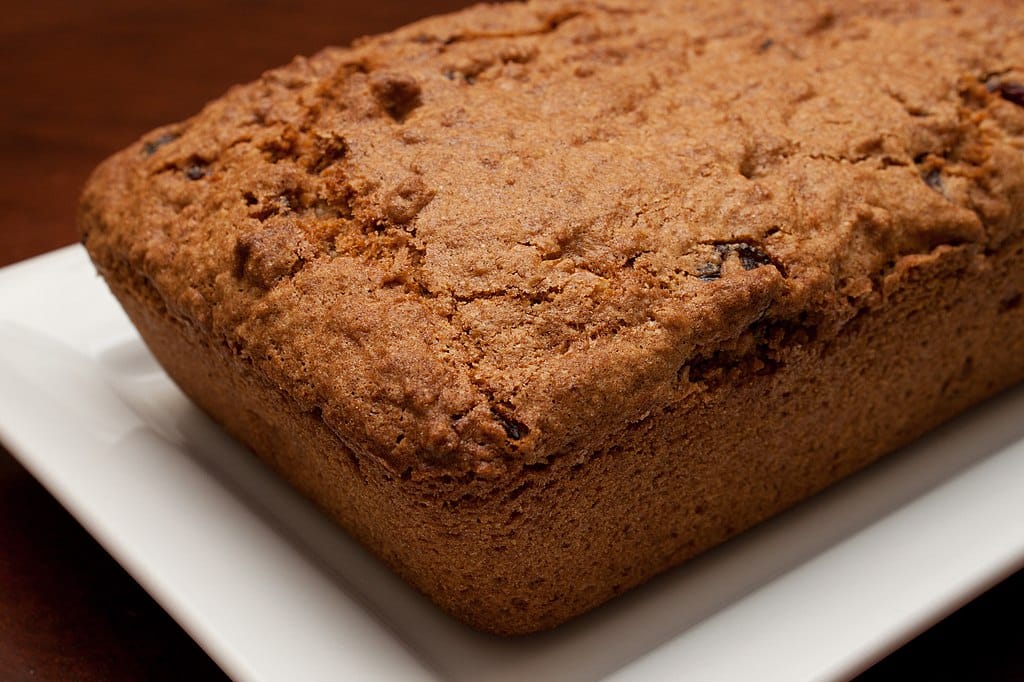 2 cups sifted all-purpose flour
1 cup sugar
½ teaspoon salt
1 ½ teaspoons baking powder
½ teaspoon baking soda
1 cup chopped walnuts
1 cup whole raw cranberries
2 tablespoons vegetable oil
Hot water
1 tablespoon grated orange peel
½ cup orange juice
1 egg, slightly beaten
Heat oven to 325 degrees
Grease a loaf pan.

Sift flour, sugar, salt, baking powder and baking soda into a large bowl.

Combine walnuts with cranberries in a small bowl; take ½ cup of the flour mixture and toss it with the cranberries and walnuts.

Put oil in a measuring cup; fill with hot water to measure ¾ cup.

Mix oil and water with orange peel and juice.

Stir into the flour mixture with the egg.

Gently stir in the cranberry-walnut mixture.

Turn into a prepared loaf pan.

Bake for 1 hour or until a cake tester inserted in the center comes out clean.

Remove from pan to a wire cake rack.

Let cool completely.

Wrap in aluminum foil and store overnight before slicing.
Makes 1 loaf.