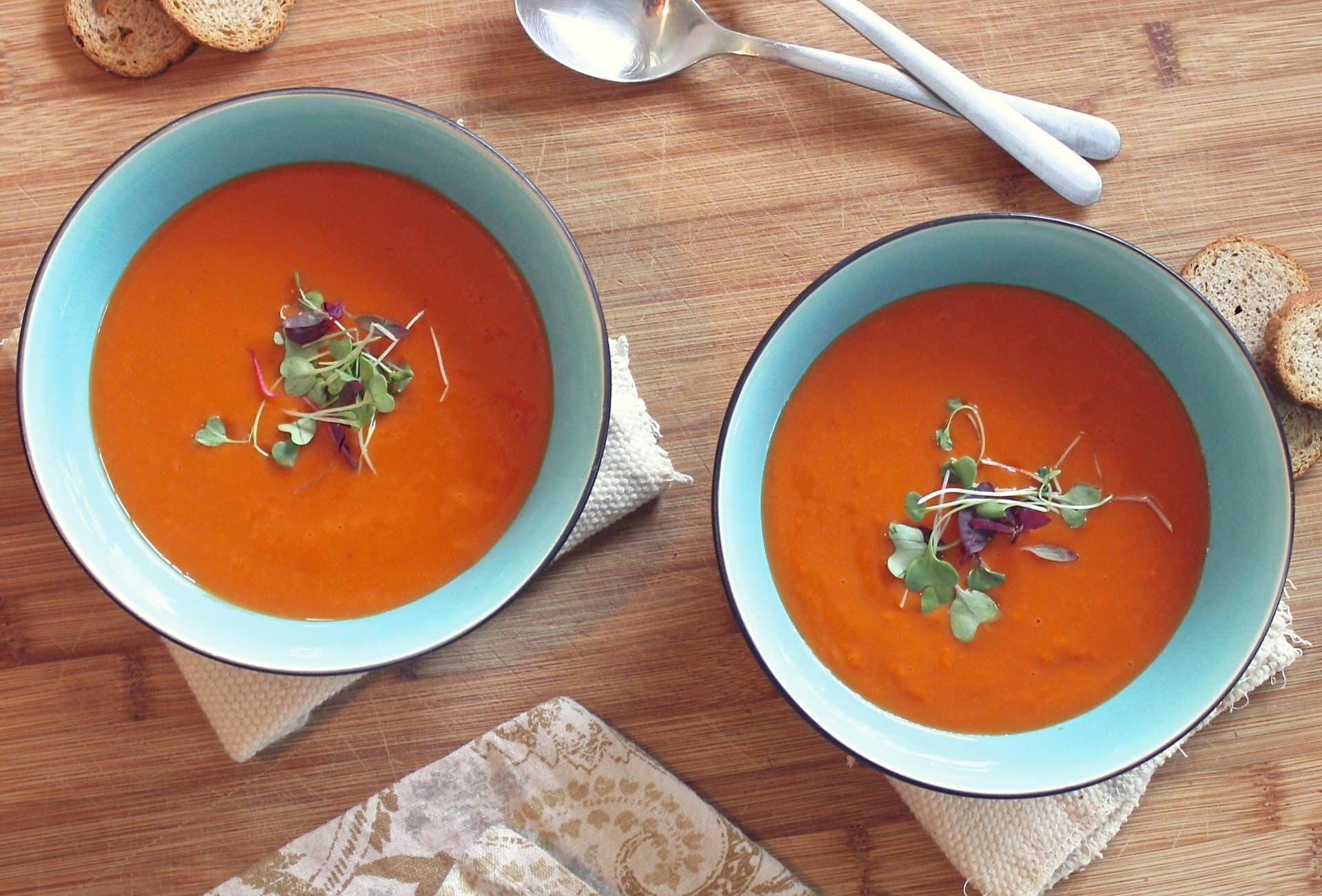 Ingredients:
2 TBS butter
2 TBS olive oil
2 Cups onion, chopped
3 garlic cloves, peeled and smashed
2 Tsp kosher salt
2 TBS flour
28 oz can tomatoes (including juice)
2 Cups chicken or vegetable broth
2 basil sprigs (1 tsp dried basil)
Directions:
Heat 2 tablespoons butter and 2 tablespoons olive oil in a saucepan.

Add two cups chopped onion, 3 smashed and peeled garlic cloves, and 2 teaspoons kosher salt.

Cook stirring often until soft and golden 6-8 minutes.

Stir in 2 tablespoons all-purpose flour; cook 1 minute.

Add a 28-ounce can of any kind of tomatoes—whole, diced or crushed—including juice,
2 cups of chicken or vegetable broth and 2 basil sprigs or 1 teaspoon dried basil.

Bring to boil, cover, reduce heat to low and simmer until tomatoes break down, about 20 minutes.

Cool slightly.

Puree in a blender until smooth, season with salt and pepper.

Re-warm to serve.
TIP: When blending, place a dish towel on top of the blender pitcher and hold it in place to keep the top from coming off the pitcher.
Adapted from Martha Stewart Living, September 2018