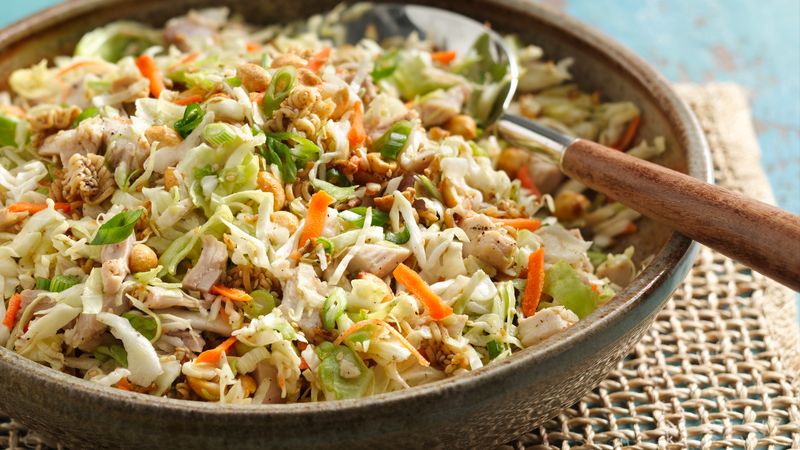 1/3 cup vegetable oil
1 pkg (3 oz) beef-flavored ramen noodles
½ tsp garlic salt
1 pkg (16oz) shredded coleslaw mix
1 pkg (5 oz) sliced almonds
Stir contents of noodle seasoning packet, garlic salt, and oil until blended.
Crush the noodles and place in a bowl. Add coleslaw mix and almonds.
Drizzle with oil mixture and toss to coat.
Serve immediately.
Note: If taking to a potluck, add dressing at the site, so the noodles don't get soggy.